Administration of a soccer club: 10 years of FC Utrecht
'One ball gone astray and the administration is no good'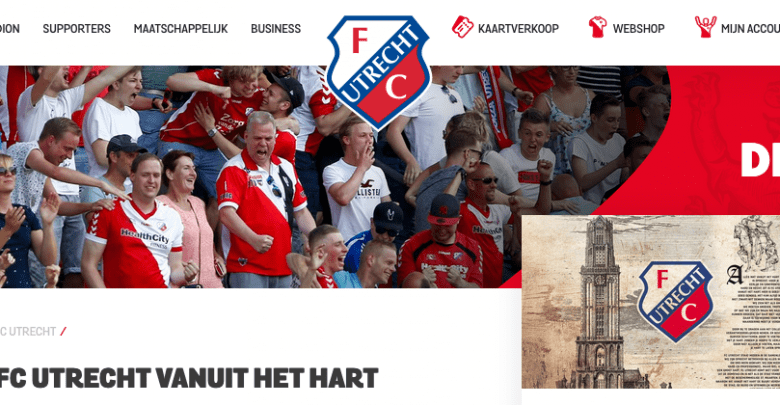 After 10 years I have ended my membership of the administration of my local professional soccerclub, FC Utrecht. In those years I have fulfilled several positions: member of the executive board, member of the internal supervisionboard and, at the end, chairman of a foundation that was one of the shareholders with a 'golden share'.
Financial and executive troubles
I came in in a period of big financial and executive troubles, as is normal for me from my professional background in management-consultancy and interim management and probably the reason I was asked.
We started by clearing the executive mess, restructuring the governance structure and renegotiating with the stadium and main sponsor. This created organizational stability and trust with the public, local government and supporters. That was necessary because a lot of the administrative troubles and conflicts were fought in the open, showing the very public position of these kinds of organizations.
Money and personal commitment from Frans van Seumeren
Then we could sell a majority of the shares to an entrepreneur, Frans van Seumeren, who had sold his company, Mammoet. From his youth he was a supporter of soccer and had always stayed supporter of FC Utrecht as local resident. He proposed to buy shares, after we had brought back the necessary administrative stability and trust. In our view this was a once in a lifetime opportunity: an entrepreneur with big pockets, but also with a personal connection with soccer and this club in particular. I led the negotiations to sell the shares of the club. Despite the mutual esteem and commitments these were of course harsh, tough and businesslike, because that is what entrepreneurs know and know best. The best results in these kind of negotiations come from a real fight over figures, say, governance, legal documents and future arrangements. That's what we did and the club has been very lucky with this main shareholder and his personal commitment to the club, also in later years when the financial results were often tricky and vulnerable.
Social role and commitment of FC Utrecht
My main lessons from this experience are:
However professional and well paid a professional soccerclub is, it needs committed and socially engaged leaders and owners. In this case there is no place for the usual separation of money and moral or of capital and clubfeeling. You need people with capital that have a personal and moral commitment to the place that soccer and soccerclubs have in the minds and emotions of the local people. In my view the current main shareholder very much fits my definition of civil leadership, as described in my dissertation.
"I saw the social function of professional soccer for the wellbeing of a society"
When there are big troubles in such a public and social enterprise everybody follows what you are doing, has an opinion about what best to do, has public comments even based on just rumors and, in the end, there will not be much thankfulness when you succeed in cleaning up the organizational mess. My subtitle of this blog summarizes this basic, amateurish public attitude. Everybody knows that our executive policies and decisions have nothing to do with what is going on on the field at every soccermatch, but somehow everybody thinks he has knowledge of how the game should be played and so on how the administration should operate as wel. It's not enough to listen to these public quarrels and do what 'everybody' thinks is the best thing to do. Your own creativity and real insights are very much needed in addition to public comments in these complex situations. My proposal of a 'golden share' construction is a case in point: most people on the sideline don't even know what it is and it was also completely new for the 'experts' of the Dutch professional soccer association.
I stayed much longer than I was used to do with companies in big trouble in my professional life. Most of the time they were cleaned up and set on course after two to three years maximum involvement from my side. Here I stayed longer because I saw the social function of professional soccer for the wellbeing of a society. I wanted to stimulate and strengthen that public value in youth-education, cooperation with amateur clubs in the region, the influence of professional soccerplayers on health, fitness, sport in neighbourhoods, etc. Now this is a soccer club that has this social role and commitment in its main strategy and public profile.
I leave FC Utrecht (of course only as an administrator, not as a supporter) in a much more solid and sound atmosphere than it had when I came in. I especially like that it now has a clear strategy that shows and strengthens its social and urban commitment to health and health issues, not just in words and profile, but in the right deeds and actions.