Dr. Steven P.M. de Waal is an opinion leader, keynote speaker, author and board chairman of the Public Space Foundation. With years of experience as chairman of multiple boards, he earned his PhD on the subject of civil leadership. For a detailed profile visit LinkedIn.
"When the going gets tough,
the tough get going"
Whether as advisor or board chairman, Steven enjoys steering organizations towards new goals and to face future challenges and responsibilities head-on.
Steven enjoys observing and participating in social change and innovation, and takes pleasure in sharing his vision on strategy and the future:
as author and guest author of inspiring books and articles
as keynote speaker at national and international conferences
as boardroom advisor
as board chair and social entrepreneur
as social and strategic trend watcher and concept innovator
Aristoteles is a great source of inspiration for Steven de Waal. Through his think tank Public Space, Steven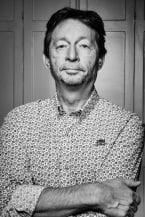 supports disruptive citizenship, civil leadership and social entrepreneurship. He was a partner in Strategy and Management Group Boer & Croon for 19 years and served as board member and board chair for a number of these years. He served as member of the national party leadership of Holland's PvdA (labor) party. Steven currently chairs various non-executive boards including at Theatre Utrecht. He is also a lecturer at reputable institutes focused on education, research, board management and leadership such as Blommestein, Avicenna and the National Register for Commissioners (an organization focused on all aspects of non-executive boards) and is a highly demanded speaker both in The Netherlands and abroad.
Steven de Waal coined several Dutch-language terms related to social entrepreneurship and civil leadership, including "de maatschappelijke onderneming" (2000) ("the societal enterprise"), "maatschappelijk leiderschap" ("civil leadership") and "maatschappelijk ondernemerschap" ("the Dutch-language take on social entrepreneurship"). And, more recently, "polderpaternalisme" (a reference to the Dutch way of political consensus seeking) and "'disruptief burgerschap" ("disruptive citizenship").
In 2014, Steven received his PhD from Utrecht University for this thesis on "The Value(s) of Civil Leaders", about civil leaders: private individuals who contribute to the common good and public value in a remarkable manner.
Steven writes essays and blogs, has written five books (in Dutch) and contributes to several books, especially on (civil) leadership and (social) entrepreneurship.
His latest book 'Civil Leadership as the Future of Leadership. Harnessing the Disruptive Power of Citizens' (Amazon, 2018) combines strategic analysis about how the digital technology that causes disruption in markets, also leads to a new and growing power of citizens, with a disruptive impact on politics and public services. This makes a new brand of leadership necessary: civil leadership, a leadership of 'one of us, citizens', a value-based and society and communities orientation more than standard management approaches in public and private sectors. Steven is lecturing worldwide about this subject, mostly for a governance audience.
"Steven's analysis has been almost 'prophetic' since he visited New Zealand" – from the audience of a lecture in Wellington NZ
Civic engagement
As active citizen, Steven de Waal is closely involved with a number of social organizations:
Member, Utrecht Development Board
Chair, supervisory board, Utrecht Theatre
Chair, supervisory board Stichting Cultuur+Ondernemen (foundation for culture and entrepreneurship)
Chair, Media Board RTV Utrecht
Past secondary functions include:
Involved as volunteer in the renewal of the Dutch labor party PvdA since 2000. Member of the PvdA's national party leadership from 2001 – 2005. Also, chairman of the party commission that, in late 2005, advised the party congress on the party's vision on the proposed new Dutch health care system. Chair of the party's scouting commission nationally and in Utrecht, initiator of the national election of the party list leader of the Dutch senate in 2010 and, in 2016, celebrity candidate on the PvdA list for the national elections (In the Netherlands, a celebrity or civil leader is often put at the end of the party list, an unelectable position, in a bid to attract more votes for the party and as a sign of endorsement.)
Twelve year involvement with FC Utrecht a.o. as Chairman, Stichting Continuïteit (foundation with a golden share position for continuity of the professional soccer club FC Utrecht), commissioner and boardmember Stichting Aandelen
Member, investment commission, Concordia Fund
Member, advisory board, Avicenna, leadership academy
Chair, supervisory board, "Stichting Visitaties Woningcorporaties Nederland" (national organization for visitative supervision of housing corporations)
Chair, supervisory board, "Algemene Haagsche Stichting voor Verpleeghuizen" (foundation for nursing homes) (since then merged)
Member, supervisory board, HKU University of the Arts Utrecht
Board member, Vereniging voor Bestuurskunde (association for the advancement of Public Administration)
Member, "Visitatiecommissie Aanpak Vogelaarwijken (Commissie Deetman)" (government inspection commission focused on a specific approach to certain problem neighborhoods)
Member of think tank of "Transitieprogramma in de Langdurende Zorg" (transition program long-term care), an initiative by government and social organizations to stimulate innovation the care sector
Jury member, "Best Practices wonen, zorg en welzijn" (best practices living, care and well-being) competition by the "KMBV" educational institution for professional care givers
Jury member, social entrepreneur of the year elections, "Sociaal Werk Nederland" (Social Work Netherlands) (at the time "MOgroep").